Origami Instructions
All Origami Models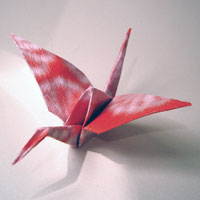 Scroll down for the full list of Origami Instructions on Origami-Fun.com!
Just click on the link to see the diagram instructions or download a printable pdf. Many origami models also have videos you can watch!
Notice the little pelicans?

They are my difficulty rating: 1 Pelican is very easy, great for beginners, 2 is still easy, but there might be a challenging fold in there somewhere... and 3 is getting a bit harder.
The hardest is 5 pelicans though, so the 3 pelican rating should still be achievable by beginners... give it a go!
I'm putting up new diagrams all the time, so keep checking back for great new origami ideas!
If you really want to see a particular diagram, but its not here, you can suggest a diagram - just go to the contact page.
Origami Birds
** Click Here to learn more about traditional origami paper cranes 

Origami Flowers
Origami Boxes
Origami Insects & Animals
Origami Stars
Origami Objects & Toys
Origami Hats
---
Show Off Your Origami!!
If you have made a piece of origami that you want to share,
everyone would love to hear about it!
---
You Might Also Like:
You'll find a great resource of origami articles right here.
As well as these articles: