Make An Origami Fish!
Learn to make this gorgeous origami fish! It is called the sunfish, and it's so cute!
This origami model and diagrams for it can be found in my eBook, Ultimate Origami - which is a collection of the best models on this website and many more - 50 in all of the best origami models that you'll find. You can read more about the book here: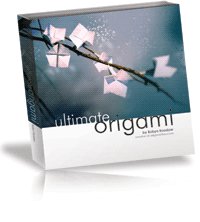 The many designs that are in Ultimate Origami include:
– The dolphin

– The whale

– The easy rose (NEW DESIGN)

– The cat (NEW DESIGN)

– The penguin

– The waterbomb (origami cube)

– The dragon

– The flower stem with pocket

– The swan

– The jet plane
So to begin making all of these fantastic origami designs, click below to download Ultimate Origami straight away.


Begin Making Your Origami Fish