Origami Paper Stores
The Best Places To Find Origami Paper Online
I've been researching online origami paper stores for a while now, as I'm always looking for a good deal or a new beautiful design. And I have come across some absolutely fantastic sites. 
Some are great because they have sooo much to choose from and they're really cheap, and some have the most exquisite paper you've ever seen. And that's what I love about the net: you could never find this quality or range in your local store, these guys are great! And of course, nothing beats having it delivered to your door!
Below is some info about each site: what they do, and what they are best at!


---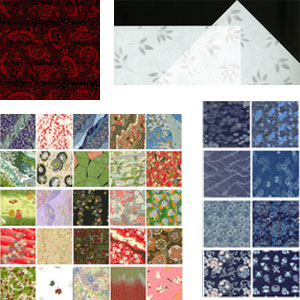 Paper Jade
Check out their exclusives section: there are some real finds in there.
A huge range, rather cheap, and economy options (packs) too. shipping is free in the US, but rather pricey to international destinations.
Some beautiful Washi, including lovely Unruyushi. My favourites are the Aizome chiyogami.
---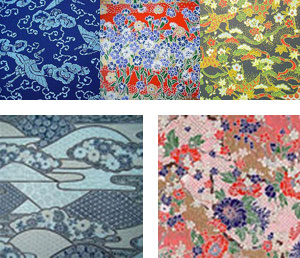 Japanese Paper and Origami Supplies
An Australian site - don't let this discourage you if you're not an Aussie, as the international orders receive a discount of 10%! Nice deal!
A much larger range than you may expect. Every type of pack, rather cheap too.
Make sure you check out the Yuzen pages: some of the nicest papers I've seen are here. And lots of Hello Kitty stuff, how cute! This business was created by an origami lover, so you can be sure that the paper is of good quality!


---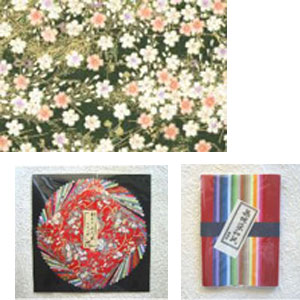 Style Of Japan
Specialising in traditional designs, some of these washi's are absolutely lovely. Very reasonable shipping rates to the US, but no easily accessible international shipping option. You need to email them. It may be worth the extra effort though, looking at some of these papers.


---
Paper Mojo
Not just origami paper, so there are so many varieties of paper patterns, sorted into classic, casual, contemporary, Japanese, marbled and batik/spot dyed.
And a little gem: an inspiration gallery: where they showcase a range of papers that work well together – lovely idea if you're making some origami designs to group together.
Pricey international shipping, US shipping rates are reasonable.


---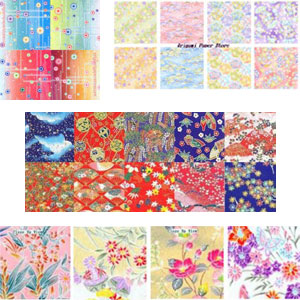 Origami Paper Store
Some lovely patterns, both traditional and modern, sorted into size categories, which is a nice way to organise them. I haven't bought anything from here before, but they say Free Shipping, so that's always a bonus!
If you're a fan of the origami lucky star (see my instructions for the lucky star) , then this site has some lovely packs of strip paper to make these.


---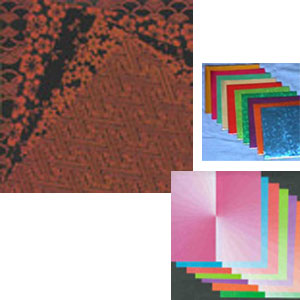 Kim's Crane Origami Supplies
Some beautiful papers, and the claim that they have the largest online origami supplies selection. Souds good to me! The international ordering page sounds a little ominous… like a lot of work for an online order… but if you're not international, then that's no problem!
Look at the Hana Fubuki Washi Paper, its pretty cheap considering its got gold and silver flecks in it - $4.30 for 18 sheets (June 2008), and also…
280 sheets of 3" paper for $3.50?? That's awesome! That's the "Mixed Print Origami Paper", if your wondering!
For the real paper lover, the lacquer finish origami paper is 3.25 for only 5 sheets - but look at them! They're beautiful! (top left)


---
Artwise Amazing Paper
What a gorgeous artistic website this one is: a lovely attention to detail, and an obvious pride in beautiful things. It's actually not an origami paper store, just a general paper & crafts store, yet some of these papers cannot be passed by.
Have a look at the "Japanese Inspired" and "Middle Eastern Influenced" papers. They are especially beautiful. The only down side to a store that isn't actually an origami store is that the paper is A4 sized, not square. But… if you own a pair of scissors, who cares?!
They also have other craft supplies, so if you're a crafty person, make sure to have a thorough browse.
This is another Australian site which has a good international shipping policy - see down the bottom of the home page for details.


---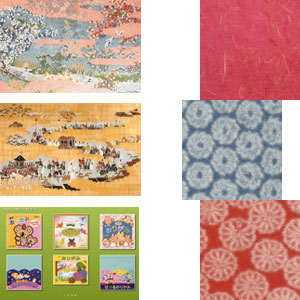 C & J Specialty Papers
These guys are wholesalers, not a retail store, so unfortunately only for the businesses amongst you, but I'd give it a look anyway, just for the love of paper!
And what a beautiful opening! Take the time to watch the opening flash animation. Just beautiful. These guys are real professionals, with a dedicated origami paper section and the loveliest selection of handmade unryushi that I've found on the net. There are also beautiful single image yuzen, and origami packs also.
If you're confused about the navigation, just go to the home page, click the "product" tab at the left and choose "paper". Then you can choose from the list, which continues to the next page, where you will find the origami paper section.


---
Check out these great ideas for free origami paper
You Might Also Like: