Origami Dragon Instructions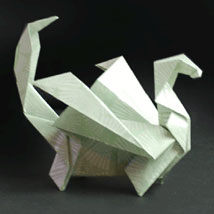 Easy to follow Origami Dragon Instructions seem to be hard to find on the net - believe me, I've looked everywhere! So when I created the instructions to make this original origami design, I wanted them to be available for everyone.
The dragon instructions are the feature of my free eBook, Awesome Origami, along with 9 other great origami designs. You can download this eBook straight away when you subscribe to the Origami-Fun Newsletter (also free). Just click below to get started:

Free Origami Dragon Instructions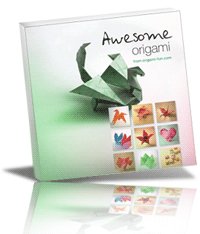 Now remember, the dragon design is not for the faint hearted! It is a bit more challenging than a lot of the other origami models on the site, so if you're finding you're having difficulty with it, keep up your origami practice with some of the other designs, and you will get there! Origami is all about patience and determination... don't give up!