Halloween Origami Videos
Welcome to the Halloween Origami Page!
I've managed to find some great halloween origami videos from all around the world - people are getting into the celebrations by making some really great decorations! See below for an easy origami bat, a fun jack-o-lantern and a more challenging (but absolutely adorable) origami cat!


Here we go!


Origami Bat
This halloween bat is one of the easiest and best origami bats I've seen - many bats can be very over-complicated and confusing, but this one is simple and looks so great!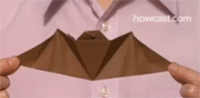 Origami Jack-O-Lantern
I love these videos! They are a really fun way of doing instructional videos - and this jack-o-lantern looks fantastic! The origami jack-o-lantern is basically a Waterbomb model, with a stem (and a scary face, of course!)
Origami Cat
Here's my very own design of an Origami Cat! It's exclusive to Origami-Fun.com, so I hope you like it!

Click the link below to go to the Origami Cat page and watch the video instructions...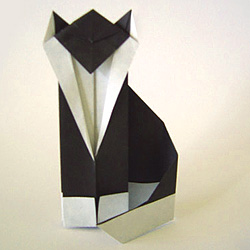 ---