Origami Dragons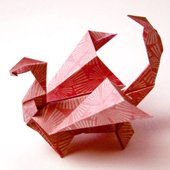 Have you ever wanted to make origami dragons, but couldn't find a good diagram on the net?
Well I have some good news! I've created a new design for a dragon, and diagrammed it with easy to follow instructions... and you can have it for free! I've included it as a feature of my free eBook, Awesome Origami - along with 9 other great designs.
When you sign up for the Origami-Fun Newsletter, which is also free, you get the eBook, along with 10 printable paper designs.. so you can print your own origami paper on your home printer... great hey?
Click Here To Learn To Make Origami Dragons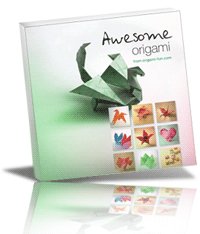 The dragon is not an easy design - its not too hard either, but if you've never made any origami before it could be a bit tricky - instead, practice with some easier designs first... then before you know it, you'll be ready for the dragon challenge!
Click below to see the full list of origami instructions on Origami-Fun if you want to start with something easier: