Lotus Origami
by Elaxandrius Chen
(Jersey City, NJ )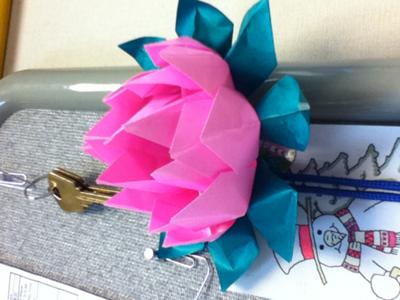 Lotus origami with stem
Tried a bunch of lotus origami before I finally came out with this. :) It's really not as difficult as it seems. Just a lot of repetition!


You can make a lotus too! There is an Origami-Fun video here:
Origami Lotus Video Instructions
Join in and write your own page! It's easy to do. How? Simply click here to return to Share Your Origami Creations!.