origami rose!!!!
by marinda
(bandung,west java,indonesia)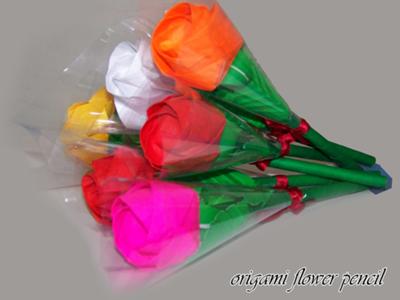 origami rose
I was beginning to make origami rose because I was inspired by a mother who makes origami to Christmas ornaments, from there I was trying to develop the origami rose.


not just one type of flower but I try to make some kind of flower rose, until finally I was interested to try the competition. hopefully, I can be as lucky as those who already won this competition.
thank you !
Join in and write your own page! It's easy to do. How? Simply click here to return to Share Your Origami Creations!.