Make An Origami Frog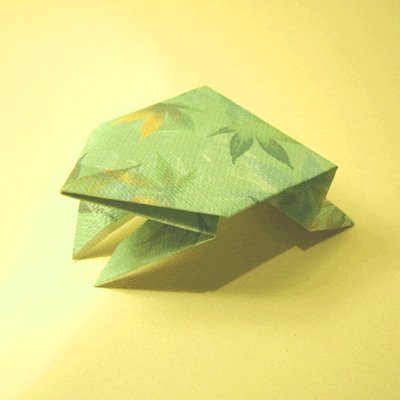 If you want to make a really great little origami frog, then you cant go past this one! And he can jump!
There are quite a few types of frog that you can make - but I think this jumping frog is the best! It is quite a simple little model, and yet it's so cute, and unlike some of the other frogs, this one jumps really well!



Also, remember that the spirit of origami is to capture the simple beauty of an object - and not overdo it!
A good idea is to use a paper thats not too thin - normal office/printer paper is just about perfect for this one, as it is a bit thicker than paper specifically made for paper-folding. This is only really important if you want the little guy to jump really far! If you dont mind how well he jumps, you can use any thickness of paper.


Click Here To Start Making The Origami Frog


To download a pdf of the frog diagram, click below: