My Origami Business
by Max
(Washington DC)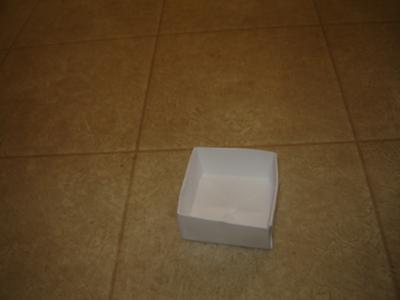 Regular Box
When I was five years old, my cousin gave me an origami set and I had no idea or interest in it. I loved doing crafts but this was way too difficult for me. Four years later in school, we were making origami cranes for a peace project and I was hooked. I now do origami all the time.


During the summer, I not only took out a ton of books from the library but I also used on demand activity television shows to learn as much origami as I could. I also downloaded origami books and used your website, origami-fun.com! I now think I can call myself an origami master or at least my mother thinks so. I have a special container to put all my origami creations in so that she won't or anyone else won't step or sit on them!
When I returned to 4th grade this year, my fellow students and teachers were very impressed with my origami. Many have asked me to make certain pieces for them. So I have a list and one by one, I deliver my origami pieces to them. Favorites include the box, star box, a crane, a lily, fortune tellers, and all sorts of flowers and animals.
My mother thinks I should make this into a craft business and I am considering it? maybe bouquets of flowers for place settings, keepsake boxes and other similar things. One box I made was six sheets together to make one colorful big one!