Download Your Free Copy of Awesome Origami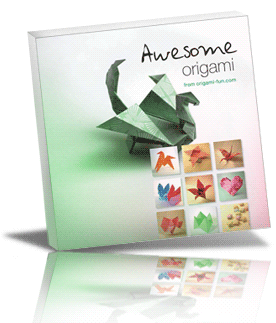 Simply enter your name and email address in the box below and here's what you'll get:
• Awesome Origami: 10 fantastic origami diagrams ranging in difficulty from very easy to more advanced. Included is an exclusive RARE model...the winged dragon...


• A selection of beautiful printable origami papers to fold your new origami models with;


• AND a subscription to the Origami-Fun Newsletter; so you'll always know about the latest diagrams, photos and origami news!


Just enter your email and name below to get your gifts!