3 butterflies
by Sandi 'Sparkletwin' Stephenson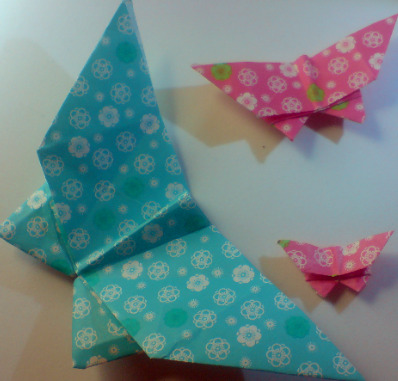 3 butterflies
I made an origami butterfly using your pattern and one full sheet of origami paper. The next time, I used one quarter of a sheet, and finally, one-sixteenth of a sheet to make a butterfly that is just over an inch across :)


I put extra folds in the lower wings.
Next, I'm going to make an 8-petal flower to perch the smallest butterfly on. Eventually, I hope to set the butterfly and flower in resin and make a pendant.
I have a Japanese friend who makes cranes from 1/64 of a sheet of origami paper - they are just a few mm across!