double sided ninja star!!!!!
by Bryanna
(NJ)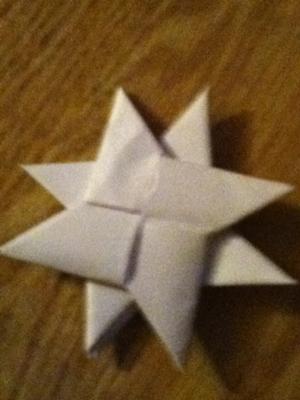 Double Sided
This is two ninja stars joined together back to back.!t looks like 1 ninja star when aligned but when turned 90 degrees it actually 2 interlocked!!!! Much better than just one! Im going to make one out of colored paper next.
Join in and write your own page! It's easy to do. How? Simply click here to return to Share Your Origami Creations!.